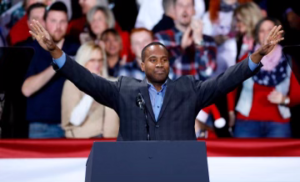 Michigan's Independent Citizens Redistricting Commission (MICRC) new 'Chestnut' Congressional map created a competitive district in southern Macomb County and portions of eastern Oakland County based around the communities of Center Line, Clinton Township, Eastpointe, Fraser, Harrison Township, Macomb Township, Mt. Clemens, Rochester, Rochester Hills, Shelby Township, St. Clair Shores, and Warren.
The new 10th district is home to an array of candidates that declined to participate in either party's primary, including Steve Bieda (D), Mike Bishop (R), Jim Fouts (D), Candice Miller (R), Fred Miller (D), Rocky Raczkowski (R), and Michael Taylor (D). The district was also home to sitting incumbent Haley Stevens (D), until she decided to run in Michigan's new 11th district (southeastern Oakland County) against fellow Democrat Andy Levin.
But this competitive district that has a MICRC partisan score of Democrat +2.4% that voted for President Donald Trump in 2016 (R+5.4%) and in 2020 (R+1%), offers something unique to Michigan's Congressional delegation.
In the Republican field, Tony Marcinkewciz will go head-to-head with two time Republican candidate for U.S. Senate, John James. Eric Esshaki who ran against Congresswoman Haley Stevens in 2020 withdrew from the race. It is extremely likely that John James wins the GOP primary and most polls have James even or in a very competitive race with Democratic candidates Huwaida Arraf, Carl Marlinga, Rhonda Powell, Angela Rogensues, and Henry Yanez.
Although James lost to both Senator Debbie Stabenow in 2018 (D+6.5%) and Senator Gary Peters in 2020, James proved that he can in some cases outperform GOP candidates at the top of the ticket as he managed to flip several counties, including Kent County where Biden defeated Trump (D+2.78% statewide), and made his race with Peters (D+1.7% statewide) much closer than the presidential race.
If Michigan's new 10th Congressional District elects John James as their new Congressional representative and pending the results of the Democratic primaries in Michigan's new 12th (southern Oakland County and portions of Detroit) and 13th (northeastern Wayne County and portions of Detroit) Congressional Districts, it is possible that James will be the lone black member of Congress from Michigan. Michigan's current lone black member of Congress, Representative Brenda Lawrence announced in January 2022 she would not seek reelection.
African Americans account for 13.79% of the population of the state of Michigan. Proportionally, that would equate to two allocated seats of the thirteen apportioned districts in Michigan.
All eyes will be on Macomb County this fall for a number of races in the state legislature, but as Democrats look to defend their majority in the U.S. House of Representatives, Michigan's new 10th Congressional can not only determine some identity politics for the state, but also swing who has a majority in the Michigan delegation and on the floor of Congress.