It's great to bring people together to achieve a common goal, and that's what coalition building is all about. Everyone and anyone is capable of doing it, but it has to be done right. At Grassroots Midwest, we've built and managed coalitions for various organizations throughout Michigan, so we understand what makes a successful, durable coalition work. To add a personal touch to this post, I decided to use my favorite show, Rick and Morty, to help illustrate the key steps in building a coalition. So if you've seen the show, I hope you appreciate the connections, and if not, I hope I've encouraged you to add another show to your late night binging. Here are 7 Steps to Building Your Coalition!
1. What is your main goal?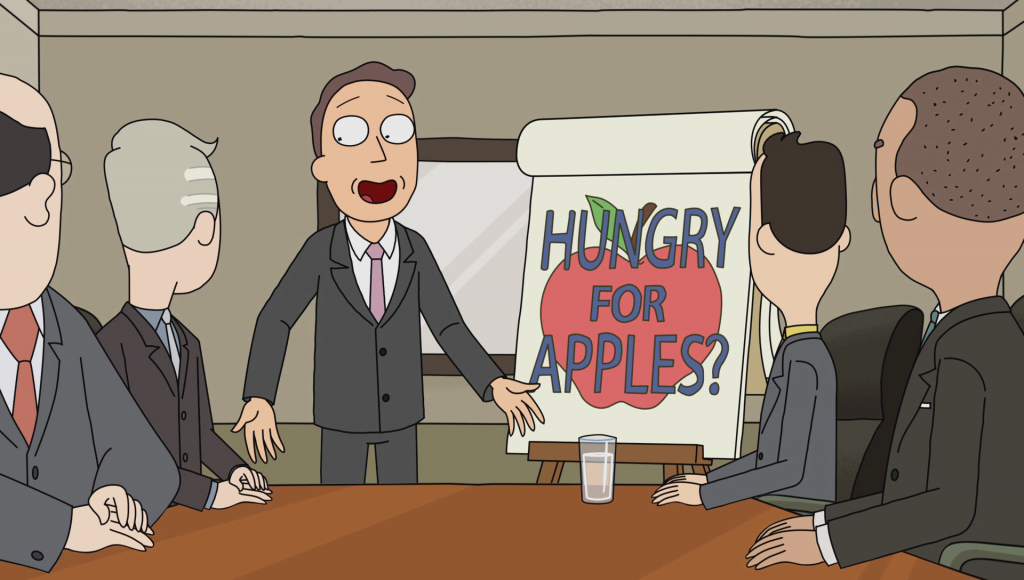 You have this "thing" that you want to accomplish…so let's figure out what that is. Your main goal is the backbone of your entire initiative, people will ask you about it regularly. Maybe your main goal won't be something as basic as Jerry's "Hungry for Apples" pitch, but your goal has to be something that is attainable and easy to understand. What I like to do is jot down some bullet points that illustrates the key ideas and goals of my coalition and then condense it down to one sentence. This quick one liner is what I use as a part of my elevator speech when I'm giving potential partners, or really anyone, the need-to-know details about my coalition.
2. Identify your key players, leaders, and stakeholders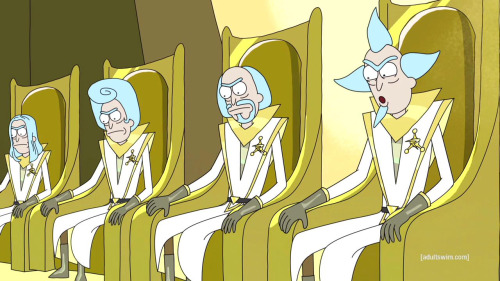 There needs to be a strategy when choosing the individuals to enlist in your coalition. Now that you have your main goal solidified, set your sights on who you want to collaborate with. Find out who they are, what they do, and how those qualities fit into reaching your overall goal. Do you need elected officials engaged with your initiative? Are you looking to reach specific business leaders, or would it be a better look to connect with individuals who are more invested in the community as a whole? These are the important questions to ask prior to making initial contact.
3. It's time to mobilize! Recruiting your coalition members
First of all, no one gets together and gets the job done like the Meeseeks…seriously, it's their only point of existing. Just like the Meeseeks, recruit go-getter members who are ready to hit the ground running. Although the tricky part is first connecting with them first, which often requires some trial and error. Take time to identify which methods of communication work best to reach your prospects, whether it's emails, direct phone calls, in-person meetings, group meetings, paid communication, etc. Just as every issue is different, each person is as well. You might find yourself using various means for recruitment. Just focus on getting your members on board and on the same page, then work towards migrating to one or two main forms of communication.
4. Pick and stick with your short-term goals
Coalition building is a long game, which means that identifying your short-terms goals is critical to success.  You'll learn that short-term isn't always "short-term".  There might be setbacks, people might decline, or quite frankly things might not work out the way that you expect. While it's important to remain committed to your goals, a little flexibility won't hurt. In "The Ricks Must Be Crazy", Rick leaves the ship with one goal, "Keep Summer Safe" until he returns. Throughout a series of dark and hilarious events, the Ship protects from her danger in a variety of ways while remaining consistent with the original order given. So be open to new and innovative ways to accomplish your goals. It may not seem like a big deal to drop a goal if it's not working, but too much change makes it difficult for outside players to see that you're truly invested.
5. Assembling your core group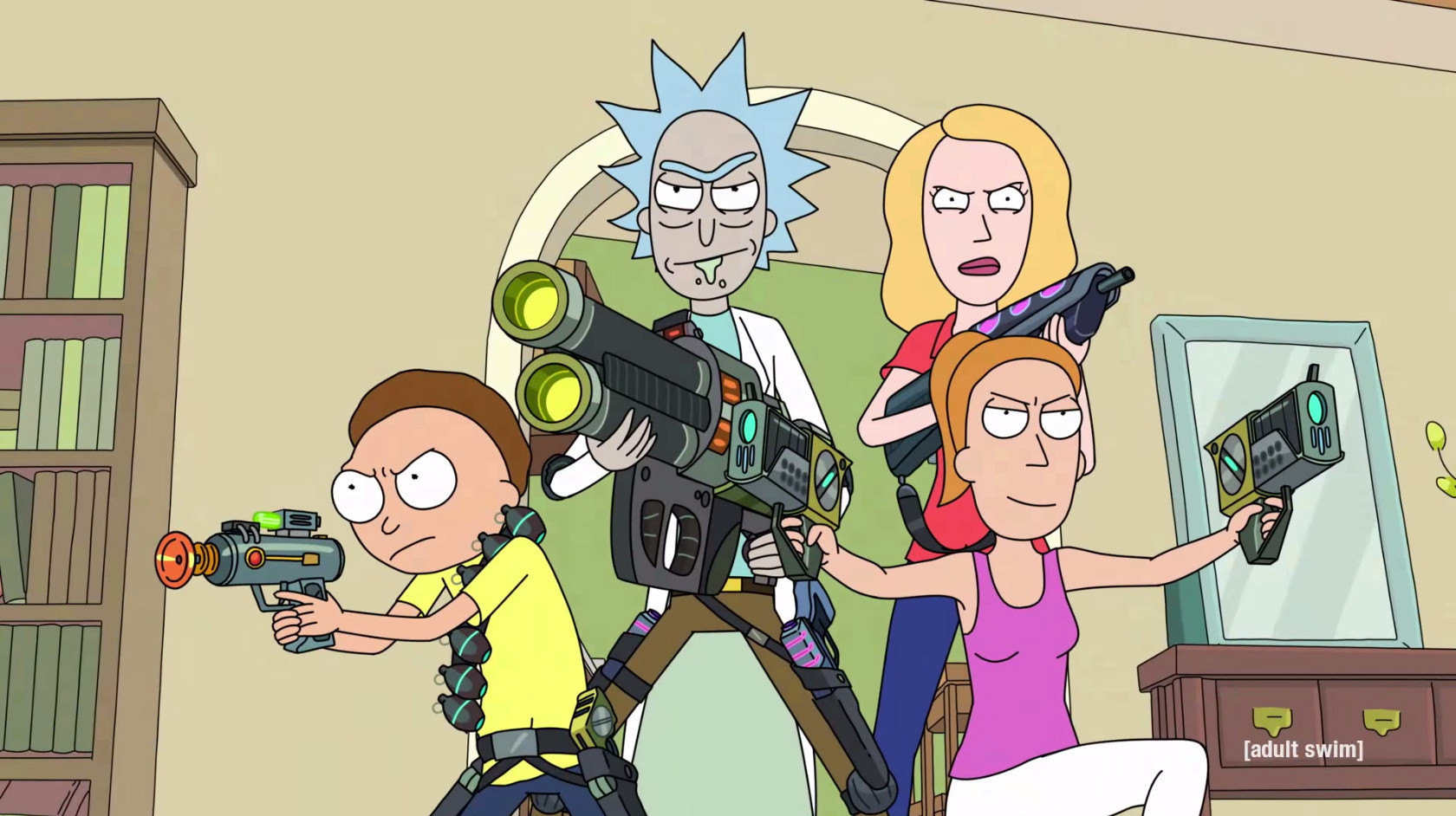 Not all of your ideal players are going to be equally invested in your initiative. Some might be early adopters and ready to hit the ground running, while others will hang on the sidelines and see what you can do first, or perhaps choose to not to engage. When you do strike gold and find the individuals who are in for the long haul, hold on to them tight. Treat these players as a steering committee for your coalition. In a sense, they are the best representatives of the work you're doing.
6. Hosting your first event!
Once you have your members, how do you bring them all together? Hosting an event is a great way to bring all your partners together to connect with one another, collaboratively discuss your goals and 'show them what you've got'. It helps to have something of value to attract participants to your event. For example, consider a training, inviting a guest speaker, or building the event around a holiday or celebration. Whatever you decide, make sure that it's something that's planned properly and purposefully. The last thing you want to do is waste someone's time.
7. Following Up and Keeping Your Coalition Strong
Forgetting this step can throw you all the way back to square one. As you move forward with your coalition, don't forget to follow up with your members. Thank them for committing their time and resources to your initiative, and keep them abreast on  future issues and opportunities. Email newsletters are handy for general outreach to members. Mailchimp is a simple and fun email marketing service that makes creating a newsletter easy and free (as long as you stay under 2000 subscribers). It's a great way for your members to know you are keeping them in the loop until the next opportunity to mobilize!
Most importantly, have fun. Coalitions are opportunities for individuals to come together with the capacity to contribute to some truly monumental change. So don't forget to enjoy yourself and get to know the people you're working with while you get the job done!
About the Author|Herasanna Richards is the Communications Specialist at Grassroots Midwest and is responsible for brainstorming and implementing the digital and social media strategy as well as providing community outreach and coalition management to our clients.